We are open to submissions of an arbitrary form: multimedia presentation, poster, PPT presentation, mock-ups, etc. The participants' projects will be available on the Padlet platform and will be assessed by the Scientific Committee.
Registered participants will be able to present their project in the form of a 3-minute oral presentation or video record. These mini-lectures will be preceded by an invited guest, a respected scientist. The day ends with announcing the results of the best presentations and honouring the winners with prizes and diplomas in age classes.
The award committee evaluation criteria are as follows:
An innovative approach to the subject
Content
Form of presentation
Presentation of the topic and the ability to convey your thesis
Important dates:
We have extended the registration for you!
Submission of the application:    May 8 May 15, 2023

Confirmation of acceptance:        May 15 May 19, 2023
The Conference:                                   June 15, 2023
SCIENTIFIC COMMITTEE (Get to know us better)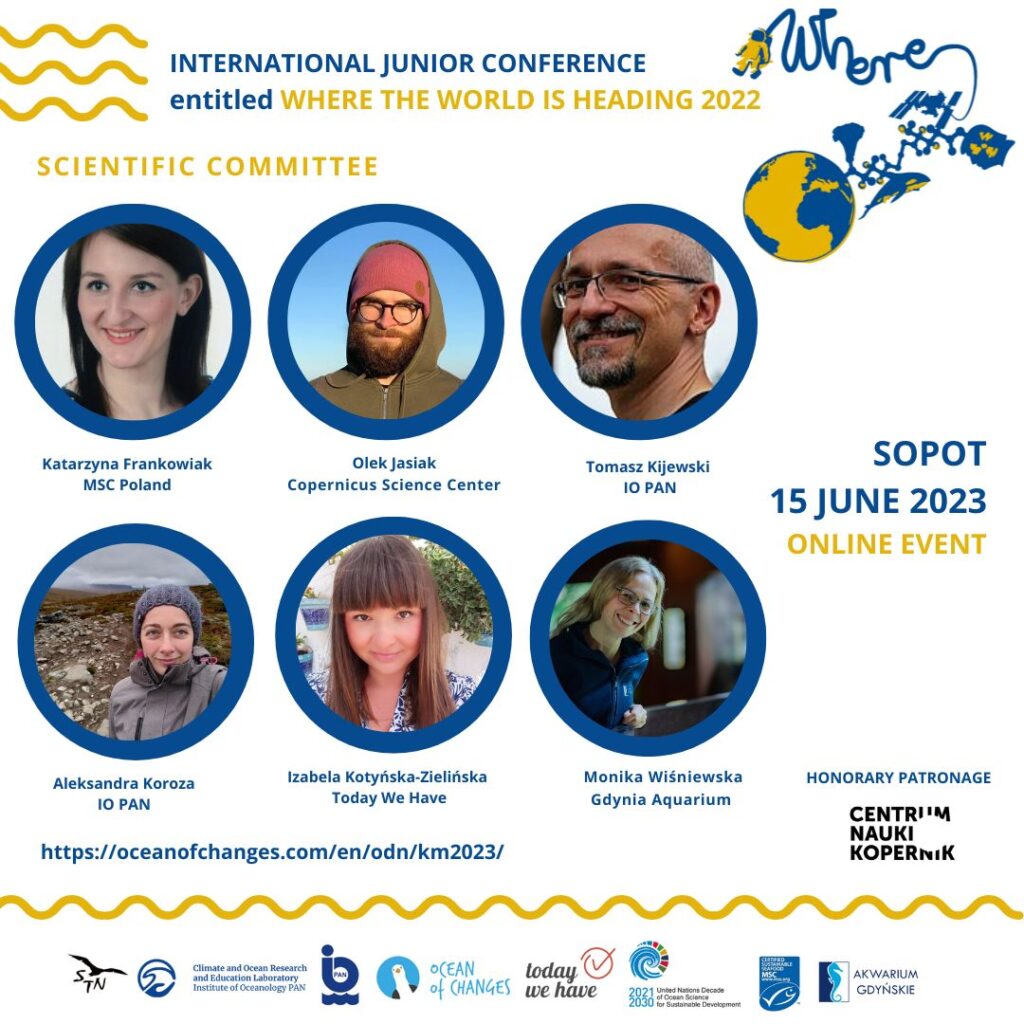 ORGANIZING COMMITTEE:
Aleksandra Koroza, IO PAN/Sopot Science Association
Izabela Kotynska-Zielinska, Today We Have/Sopot Science Association
Online submissions in English are available under the link: 
Link for the previous conference edition
Information on the conference is also available at:
https://todaywehave.com/International_Junior_Conference_2023.html