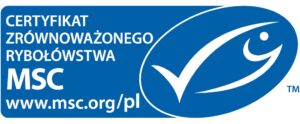 Educational corner
In the educational corner, with the help of an animator, children will be able to independently make an origami sea animal (fish, dolphin, seal, shark, seagull). During the activity, the animator will tell children about marine food webs (what are the dependencies, what threatens them), the issue of by-catch and the ways in which responsible fishermen care for the welfare of non-target animals will be discussed.
Educational exhibition in the form of seaweed presenting information about seas and oceans:
-why are oceans important/what role do they play in our lives
– problems faced by marine ecosystems today
-illustrations showing sustainable and irresponsible fishing practices (with description)
-what is sustainable fishing
– tips on what each of us can do to protect marine ecosystems
-meaning blue MSC certification
What kind of fish are you?
Did you know that tuna, which we buy every day in tiny cans, reaches sizes from 80 cm to even 2-4.5 m depending on the species? And what size are wild salmon or pollock so popular on our tables? With a special measure, each of the visitors – from the smallest to the tallest – will be able to independently check which fish is the same height. Each fish is accompanied by a short description and interesting facts about the species. The visualization will help to consolidate information about the most popular fish among Poles.
In addition, educational materials will be distributed at the MSC stand: marine notebooks, marine tattoos and fish for coloring.